High Quality


Medical Aesthetics
Hampshire Garden Suburb's
Services
Choose Your Procedure
1 of 6
Initial Aesthetic Consultation
Initial aesthetic consultation with Dr Silberstein at the Dr Silberstein Clinic, Hampstead Garden suburb's
At-a-glance
-Having an Initial consultation before any cosmetic procedure is paramount.
-There is NO pressure on you to book or proceed with any treatment afterwards.
-There is a recommended 24 hour 'cooling off period' after this consultation.
-Initial consultation is a good chance for you to ask all your questions from a medical professional about aesthetic treatments so, you can make informed decisions later.
-There is a £20 fee (redeemable from any aesthetic treatment within 3 months).
We cannot express the significance of the initial consultation enough if you are new to facial aesthetic procedures such as Botox injections or Dermal fillers or you are new to Dr Silberstein. The initial consultation is about giving you the proper information that empowers you to be able to make informed decisions about your future treatments and gives Dr Siberstein the opportunity to find out more about you, your needs and expectations. This is the foundation of a successful partnership between you and the Doctor.
£20
2 of 6
Hyperhidrosis Treatment
The injection of Botulinum toxin in the armpit will reduce excessive sweating by 85-95%. The benefits of this treatment will last between 5-10 months and can be repeated when it wears off.
Before treatment we will apply a numbing cream to avoid an discomfort. 20-25 injections per armpit are placed in the superficial layers of the skin. This usually does not lead to pain, bruising or swelling (but is possible) and will not require any downtime.
3 of 6
Dermal Fillers
Face and lip fillers (dermal fillers) are substances injected into your face. They fill lines and wrinkles and add volume to areas such as your lips or cheeks.
Fillers are not permanent. How long they last depends on things like the type of filler and where it's injected. They usually last between 6 and 18 months.
Most dermal fillers used in the UK contain a natural substance called hyaluronic acid.
If you have fillers, the rest of your face will continue to age as normal.
I can treat various areas in the face such as cheekbones, chin or lips.
I aim to treat the cause for ageing by restoring the volume loss that comes with age instead of just treating the symptoms. I will always try to achieve the most natural outcome so we can reverse some of the ageing effects and make my patients look more radiant and younger.
I can also correct asymmetries and give more definition to your lips. Lipfillers will usually last between 6-9 months using Belotero (Merz) but we can also use a longer lasting product from the Juvederm range (Allergan). I will listen to the wishes of my patients and try to achieve a look they love and that looks natural and integrates well will their facial features.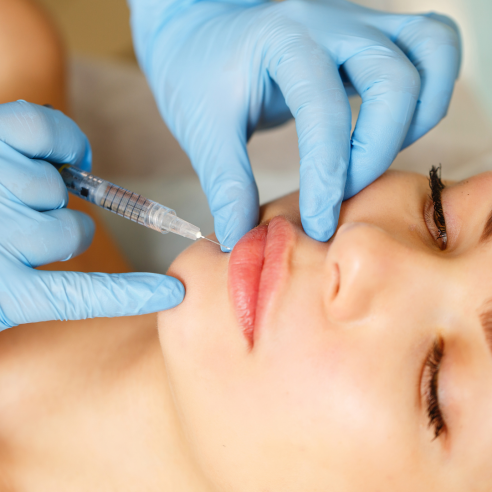 4 of 6
Lip Augmentation
Lip augmentation, also called lip fillers, lip enhancement or lip injections can temporarily or permanently improve the size and shape of your lips.
As you age your lips become thinner and less defined due to your body producing less protein collagen.
Lip augmentation can increase the fullness and enhance the definition of your lips to create a more desirable and youthful appearance and defined smile. It can also help turn the corners of the mouth upwards.
The treatment can be tailored to your needs providing a natural or fuller look.
5 of 6
Masseter Treatment
Masseter pain can be a symptom of temporomandibular joint dysfunction (TMJD) and tension type headaches. Botox into the masseters has been shown to reduce pain levels significantly in these instances.
Between 3 and 4 injections are given into each masseter muscle. The injection may be given while you are clenching hard so that it is directly into the muscle. The muscle can feel a bit sore with clenching for a day or two after treatment. It is possible to return to your normal activities straight away. An anaesthetic is not required.
Results can take 4 to 6 weeks to show. The effect lasts anywhere from between 4 to 10 months.
Botox in the masseter is typically used for:
-managing teeth grinding
-reducing jaw tension, pain, and clenching
-relieving headaches
-contouring a square jaw
-creating a balanced face shape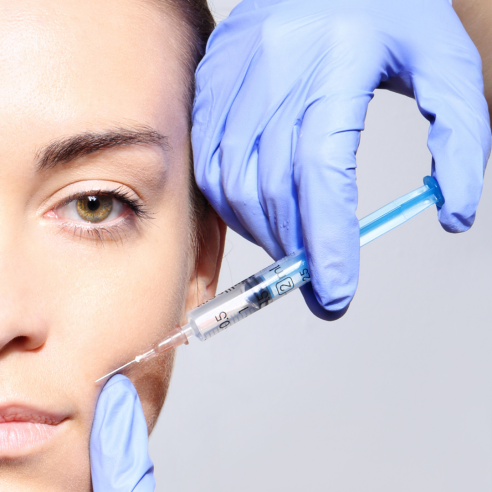 6 of 6
Wrinkle Relaxing Injections
BOTOX® injection patterns for the three key areas of the upper face are:
The Glabella
Crow's Feet
Forehead
I offer wrinkle relaxing injections using Botulinum Toxin to relax certain muscle groups. The most common areas we treat are the frown lines between the eyebrows, the lines across the forehead and crows feet around the eyes.
This treatment is nearly pain free and well tolerated, requires no down time and it's effects will last for 3-4 months. It can be repeated after that time.
Look at the difference


before and after procedures
Botox uses various forms of botulinum toxin to temporarily paralyse or relax muscle activity, and is a good option for dynamic wrinkles. It can smooth out wrinkles and restore a more youthful appearance.
Wrinkle Relaxing Injections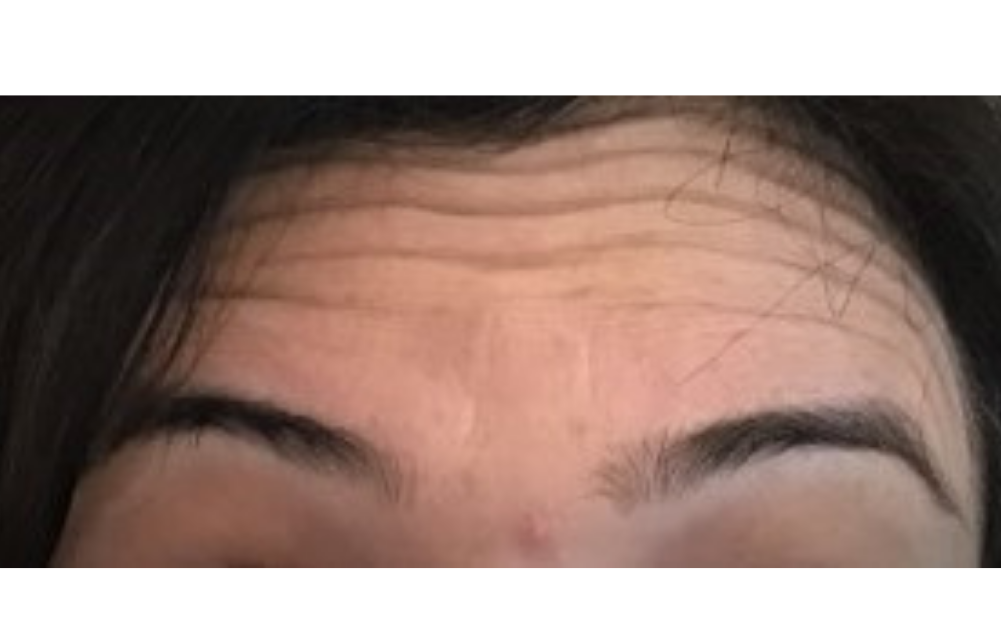 Sharon Silberstein —


Doctor & Medical Aesthetics Practitioner
Dr. Silberstein believes that in the mostly unregulated aesthetic industry it is very important to set herself apart from practitioners who are not Healthcare Professionals, who may not have sufficient training and who are unable to treat rare but possible complications. As a doctor she is able to prescribe medications, including Botulinum Toxin, many other practitioners are not holding a licence to do so.
She only works in private medical clinics which are registered with the CQC (Care Quality Commission) as it is important to adhere to good clinical practice and to provide an excellent clinical standard.
Since 2019
Testimonials
What my
patients say
Sharon is so friendly and welcoming and put me at ease straight away. I had hyperhidrosis, and I am so pleased with the result of her treatment and feel like I can enjoy my life now! Thank you, Sharon. I highly recommended'
Dr Sharon Silberstien treatment of my 'plantar hyperhidrosis' was effective almost immediately. She was caring, supportive and understanding from start to finish. I can recommend Dr Sharon Silberstien highly.
I have to have muscle relaxant injected into my jaw a few times a year due to excessive teeth grinding and associated severe pain. Dr Silberstein is gentle, knowledgeable, friendly and kind. Bye bye pain, hello relaxed face (and compliments on looking younger due to lack of discomfort).
Sharon is so friendly and welcoming and put me at ease straight away. I had hyperhidrosis and I am so pleased with the result of her treatment and feel like I can enjoy my life now! Thank you Sharon. I highly recommended x
Dr Sharon saw me for excessive sweating, she immediately made me feel comfortable and relaxed. The results have been amazing so happy and can't wait to wear all the clothes I was embarrassed to wear before due to sweat patches.
This website uses cookies. By continuing to use this site, you accept our use of cookies. Learn more